What is Ashukovo?
Ashukovo, or, officially, the Ashukov Federation, is a federal republic located in Europe. Outside observers would call us a micronation, and, to be honest, we do not reject that label ;)
A micro-what?
Your confusion is definitely justified. Our 'About' section will help you clear everything in your head!
---
What's up in Ashukovo? The latest headlines:
---
Catch our vibe on:
---
Powered by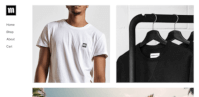 Create your own unique website with customizable templates.